The Lions Interclub Quatuor
It was as early as 1961 that the idea of a transnational multi-twinning was raised within the Lions Club Doyen, the only club existing in Luxembourg at that time.
60 years of friendship
beyond borders
The Lions Interclub Quatuor celebrates
The "Kochhaus" in Schengen provided the setting for an academic ceremony at which Annette Feldmann, current president of the Quatuor, greeted the numerous participants and warmly welcomed Robert Goebbels, signatory of the first Schengen Agreement. In his speech, he took the audience back to the first steps towards this historic agreement, signed on June 14 1985 by the Secretaries of State of the Benelux countries, France and the Federal Republic of Germany on board the "Princesse Marie-Astrid".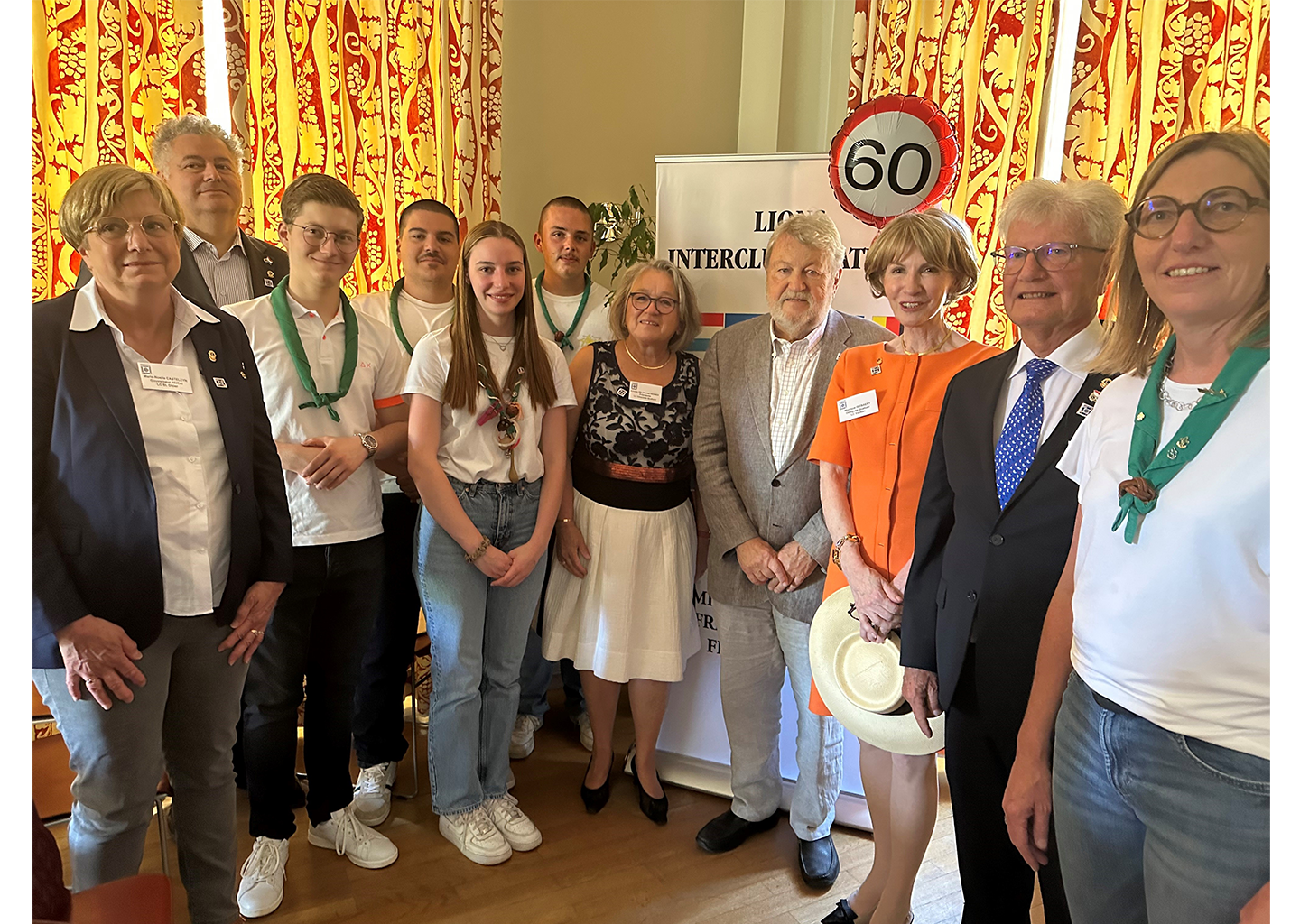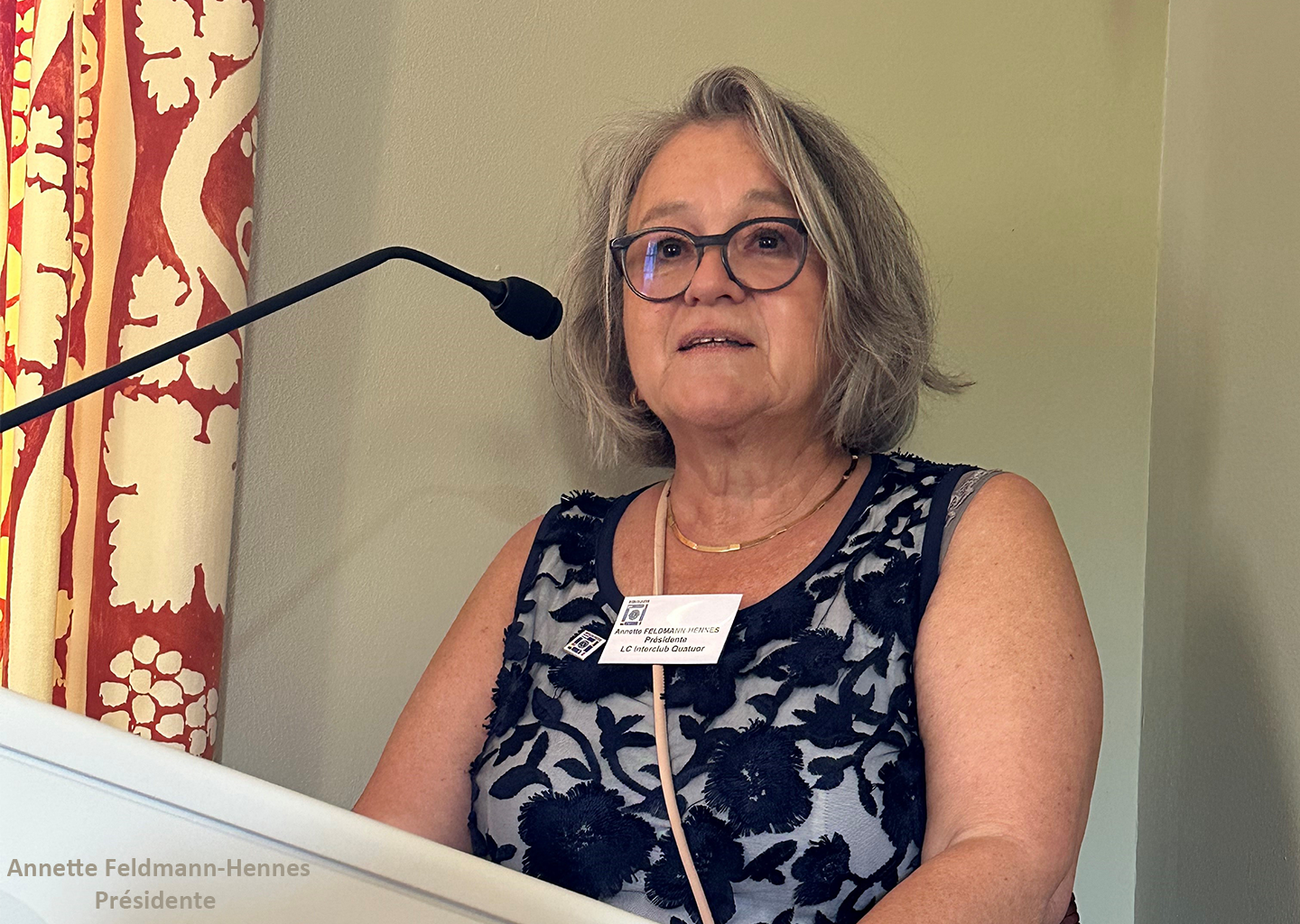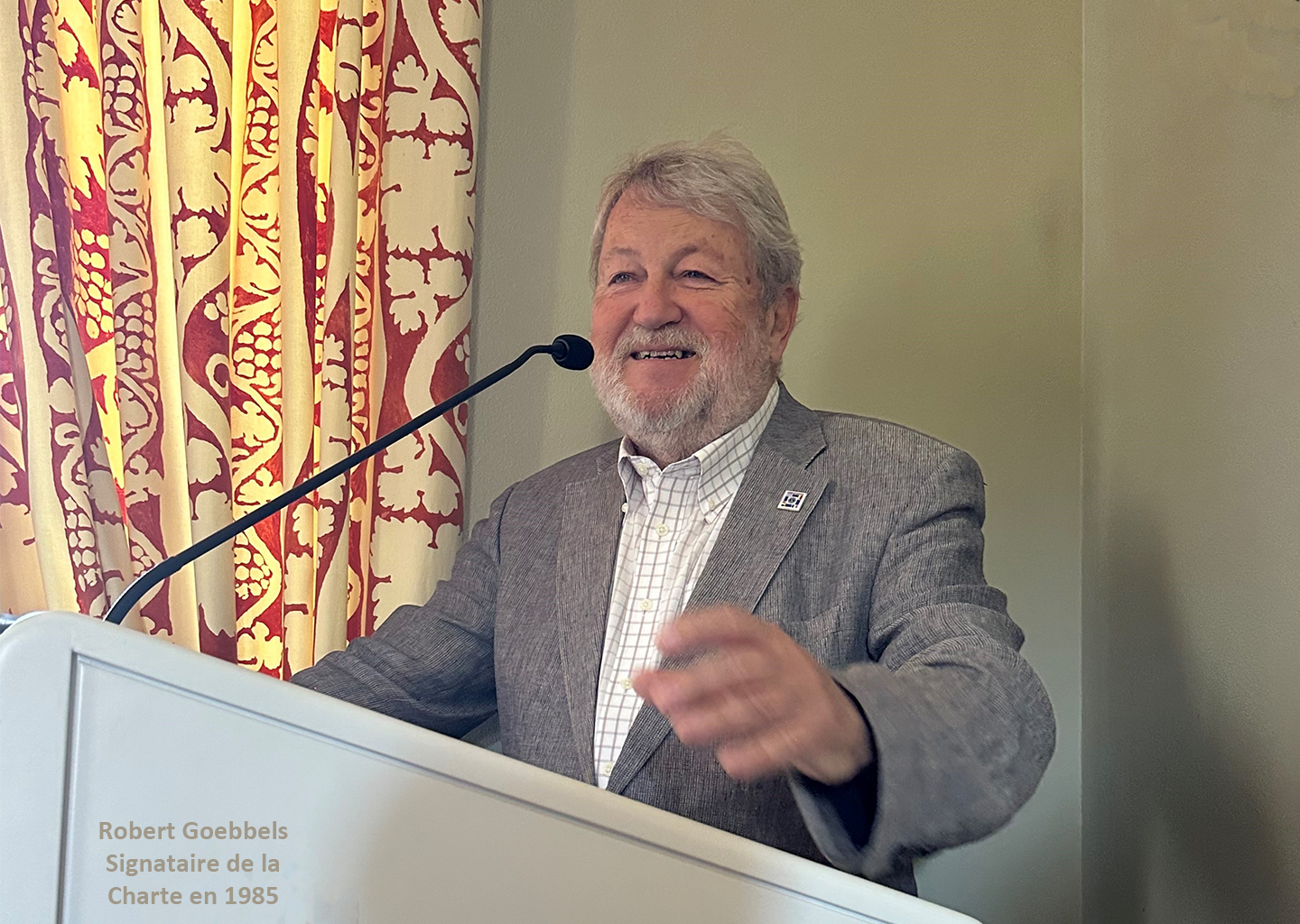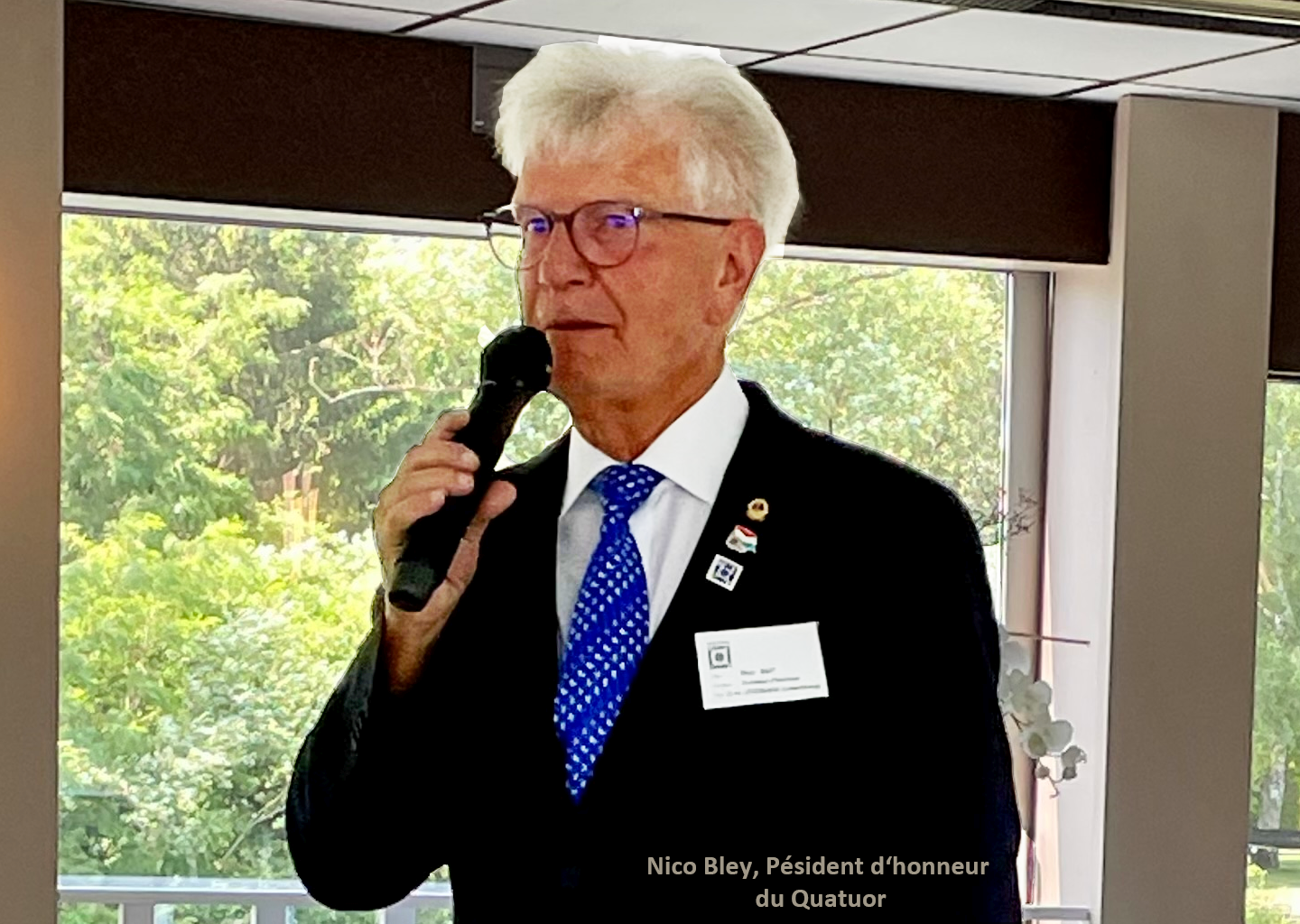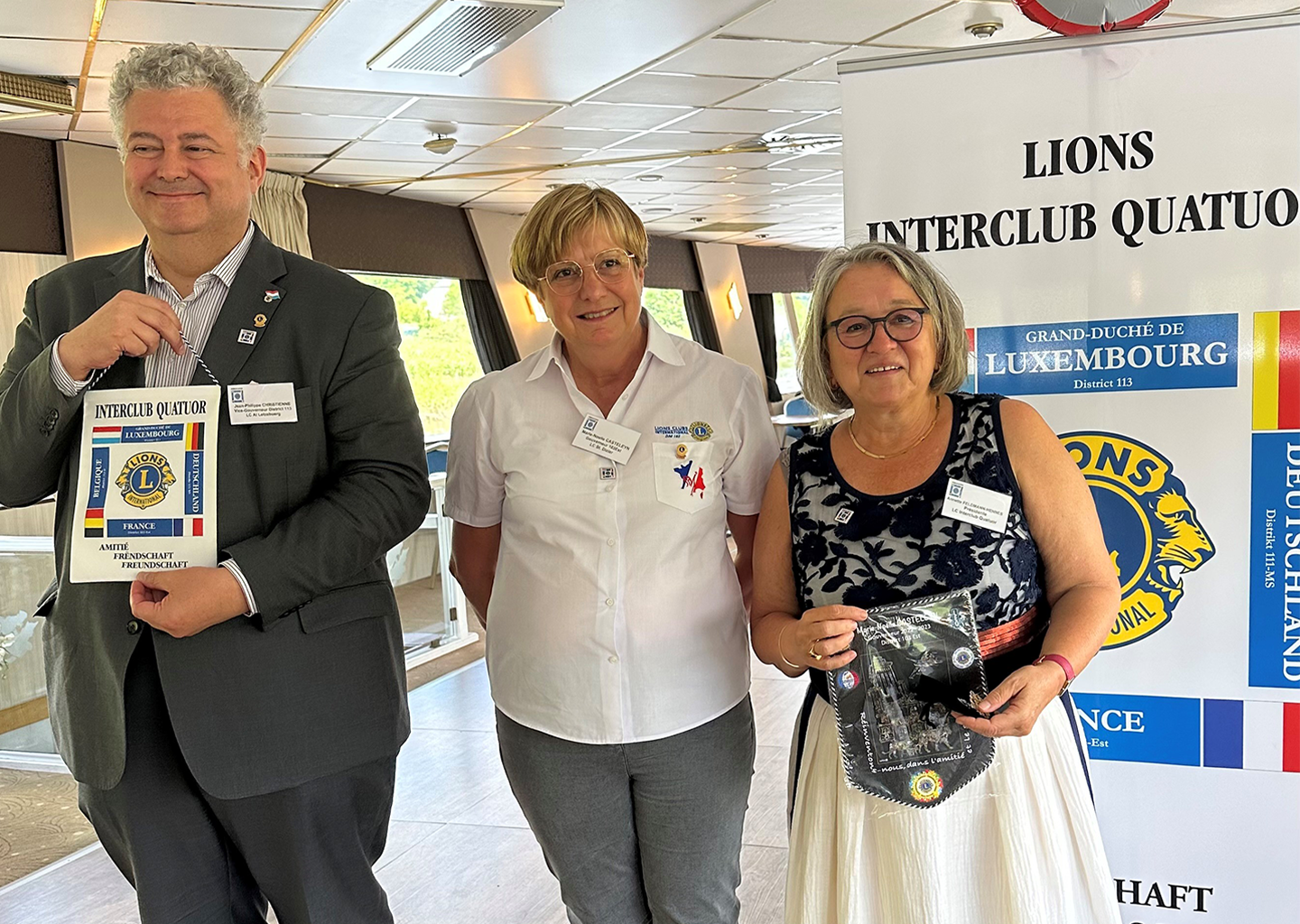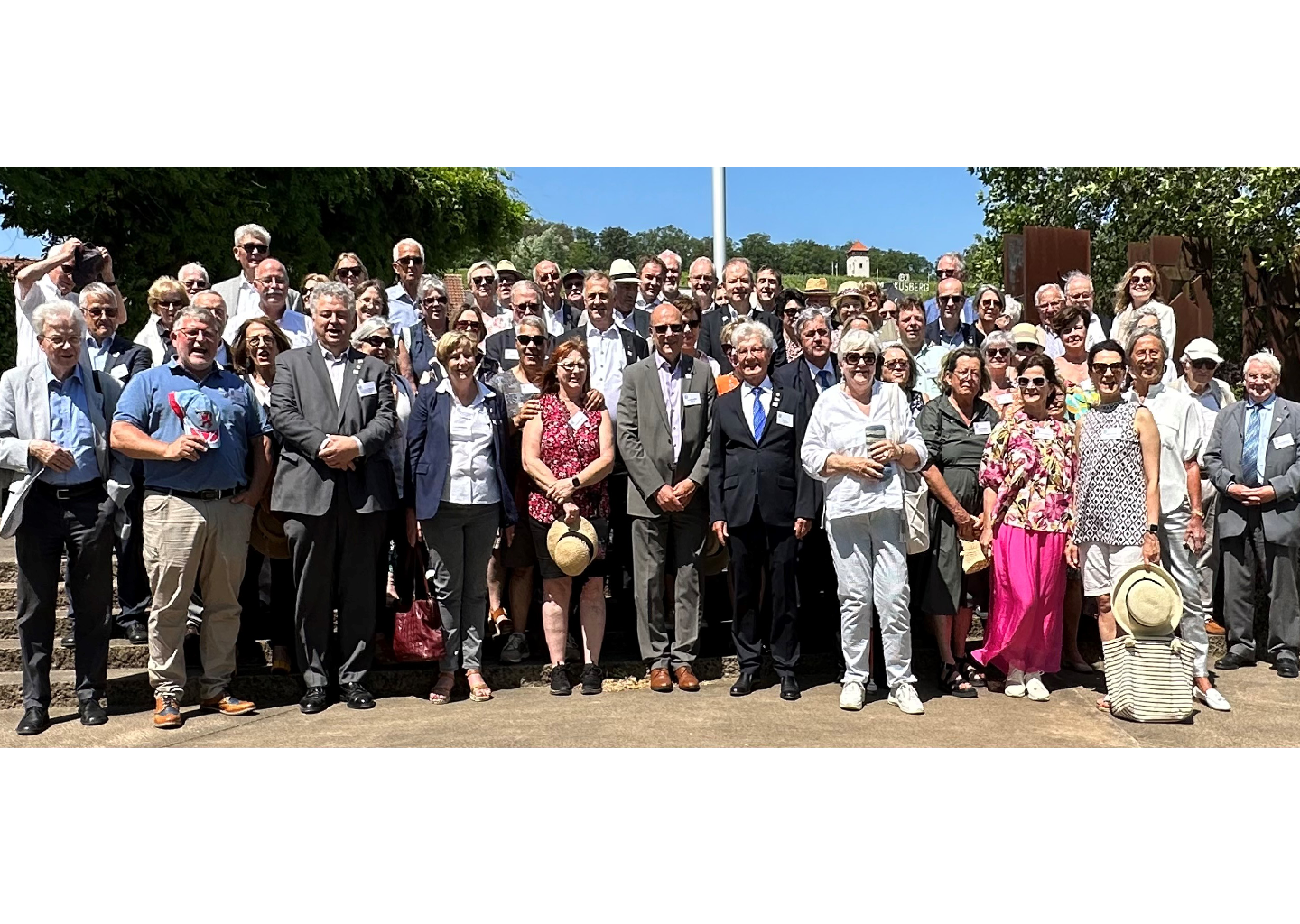 The Interclub QUATUOR and its partner clubs
GERMANY
L.C. BITBURG-PRÜM
L.C. COCHEM-MOSEL
L.C. HOCHWALD-HERMESKEIL
L.C. MAYEN
L.C. MITTELMOSEL
L.C. SAARBURG
L.C. TRIER
L.C. TRIER-BASILIKA
L.C. WITTLICH
BELGIUM
L.C. ARLON
L.C. ARLON COMTESSE ERMESINDE
L.C. ATHUS LORRAINE
L.C. ATTERT VAL D'ATTERT
L.C. BARRIÈRE DE CHAMPLON
L.C. BASTOGNE NUTS CITY
L.C. FORÊT D'ANLIER
L.C. HAUTE ARDENNE
L.C. LA GAUME-VIRTON
L.C. NEUFCHÂTEAU
FRANCE
L.C. BRIEY ET JARNISY
L.C. INTERNATIONAL LONGWY
L.C. STENAY DUN
L.C. THIONVILLE
L.C. VERDUN
LUXEMBOURG
L.C. LUXEMBOURG (DOYEN)
L.C. ESCH-SUR-ALZETTE
L.C. LUXEMBOURG-EISLECK
L.C. LUXEMBOURG-COUNTRY
L.C. LUXEMBOURG-INTERNATIONAL
L.C. LUXEMBOURG-AMITIE
L.C. AL LËTZEBUERG
L.C. LUXEMBOURG-ROUDE LEIW
L.C. GRAND-DUCHE ARDENNES
L.C. LUXEMBOURG-MAMERANUS
L.C. GEHAANSBIERG
L.C. LUXEMBOURG-FORT VAUBAN
L.C. MONDORF LES BAINS
L.C. ERASMUS
L.C. XENIUM