GREAT SOLIDARITY ACTION TO HELP A HOSPITAL IN UKRAINE
Joint action of CIPA Gréngewald, the municipality of Niederanven together with the LIONS Club and the LUkraine association in Luxembourg.
Since May 2022, more than 570 health institutions have been damaged or destroyed in the Oblast (Ukraine). It is obvious that due to this destruction, the need for medical help has increased considerably.
The President of the LUkraine Association in Luxembourg, Mr. Nicolas Zharov, expressed the urgent need for hospital furniture especially in Ukrainian hospital structures in the Kherson region near the Russian border which have been heavily bombed.
Following the recent renewal of the medical furniture of the CIPA Gréngewald, an integrated center for elderly people in Niederanven, several beds, protected mattresses and bedside tables were available.
The local council of Niederanven and the director of Sodexo CIPA Gréngewald, Mr. Patrick Reding (member of the Lions Club Luxembourg Roude Leiw) quickly took the initiative to donate the old furniture to help a hospital in Kherson, Ukraine.
A transport was quickly organized and the financing was provided by the LIONS Luxembourg Foundation, the LUkraine Association and the LIONS Club Luxembourg Roude Leiw.
On Tuesday 16 May 2023 a total of 40 beds, 40 protected mattresses and 40 bedside tables were loaded at CIPA Gréngewald in Niederanven into a large semi-trailer truck which left the Grand Duchy for Kherson.
A big THANK YOU to the CIPA Gréngewald and the aldermanic college of Niederanven for this generous donation and this beautiful action of solidarity, supported by the LIONS CLUB Roude Léiw, the LIONS Foundation and the LUkraine Association.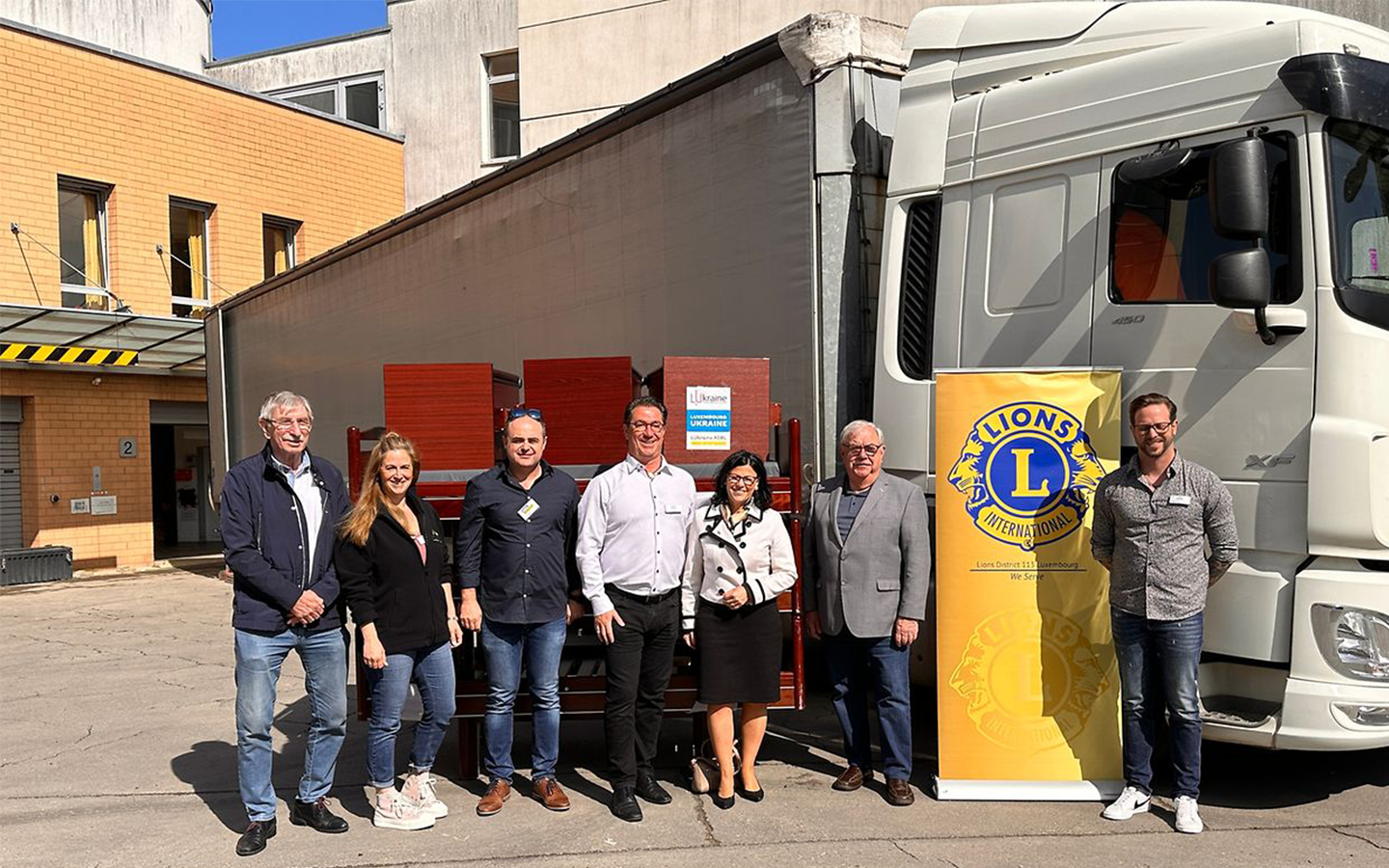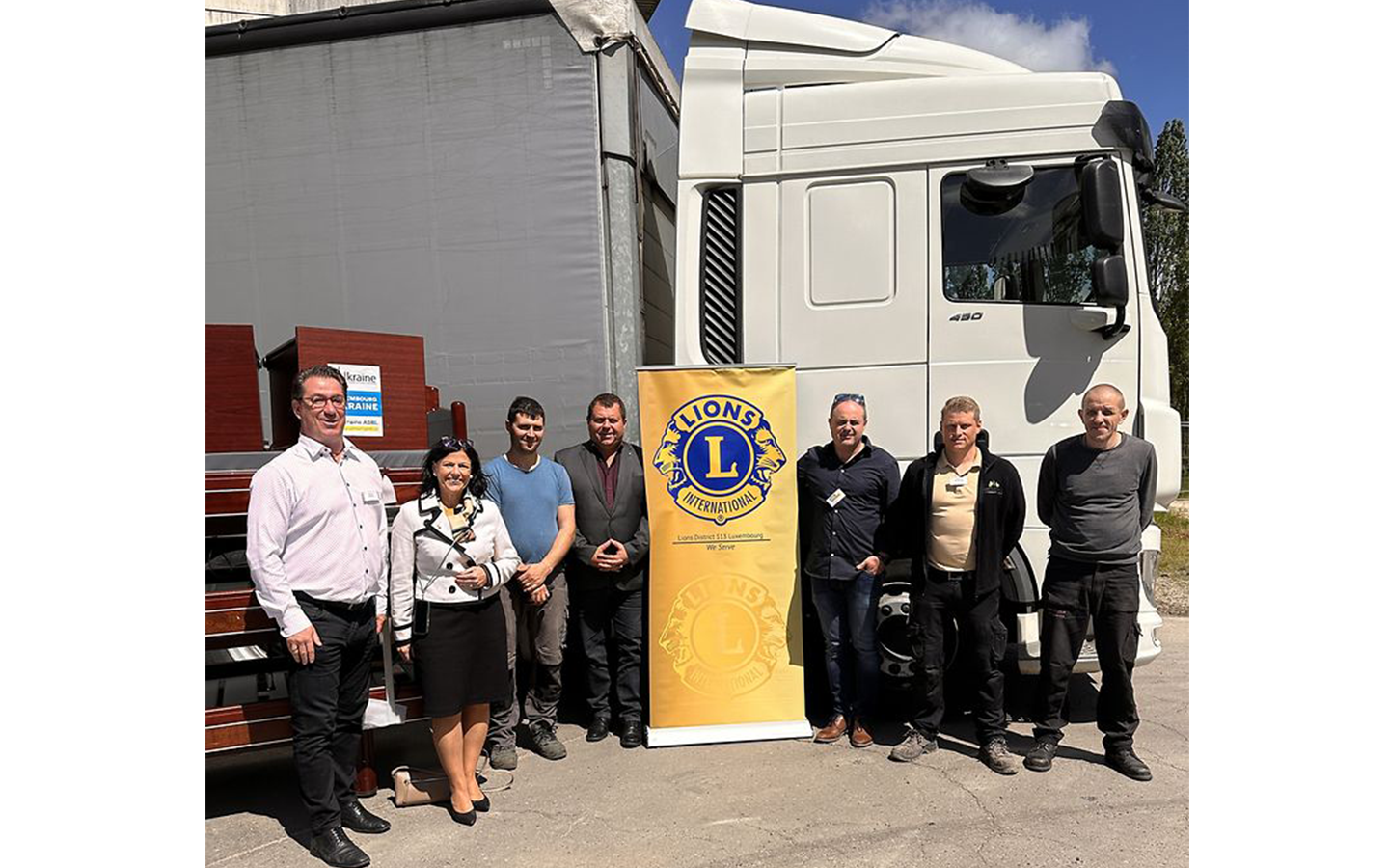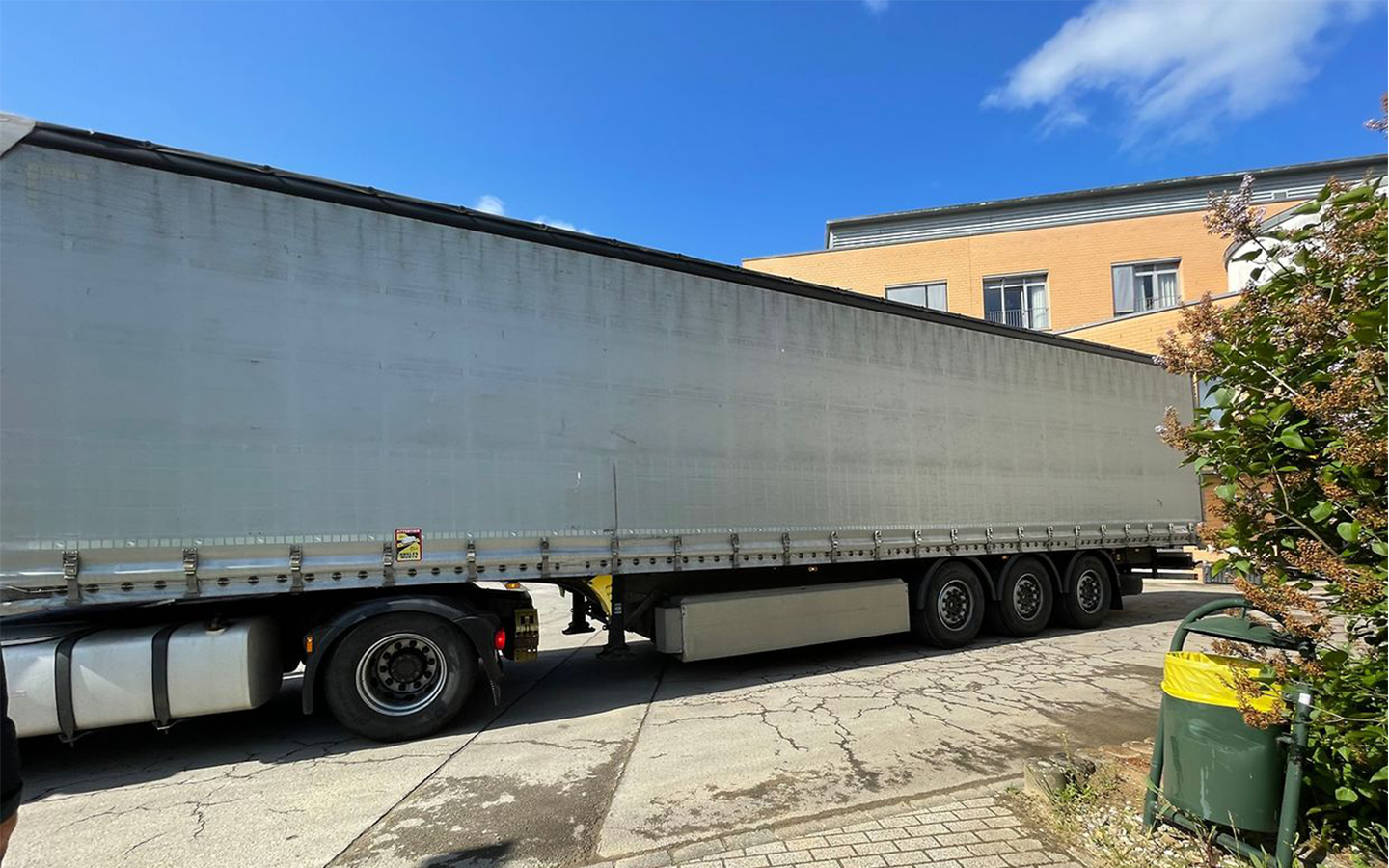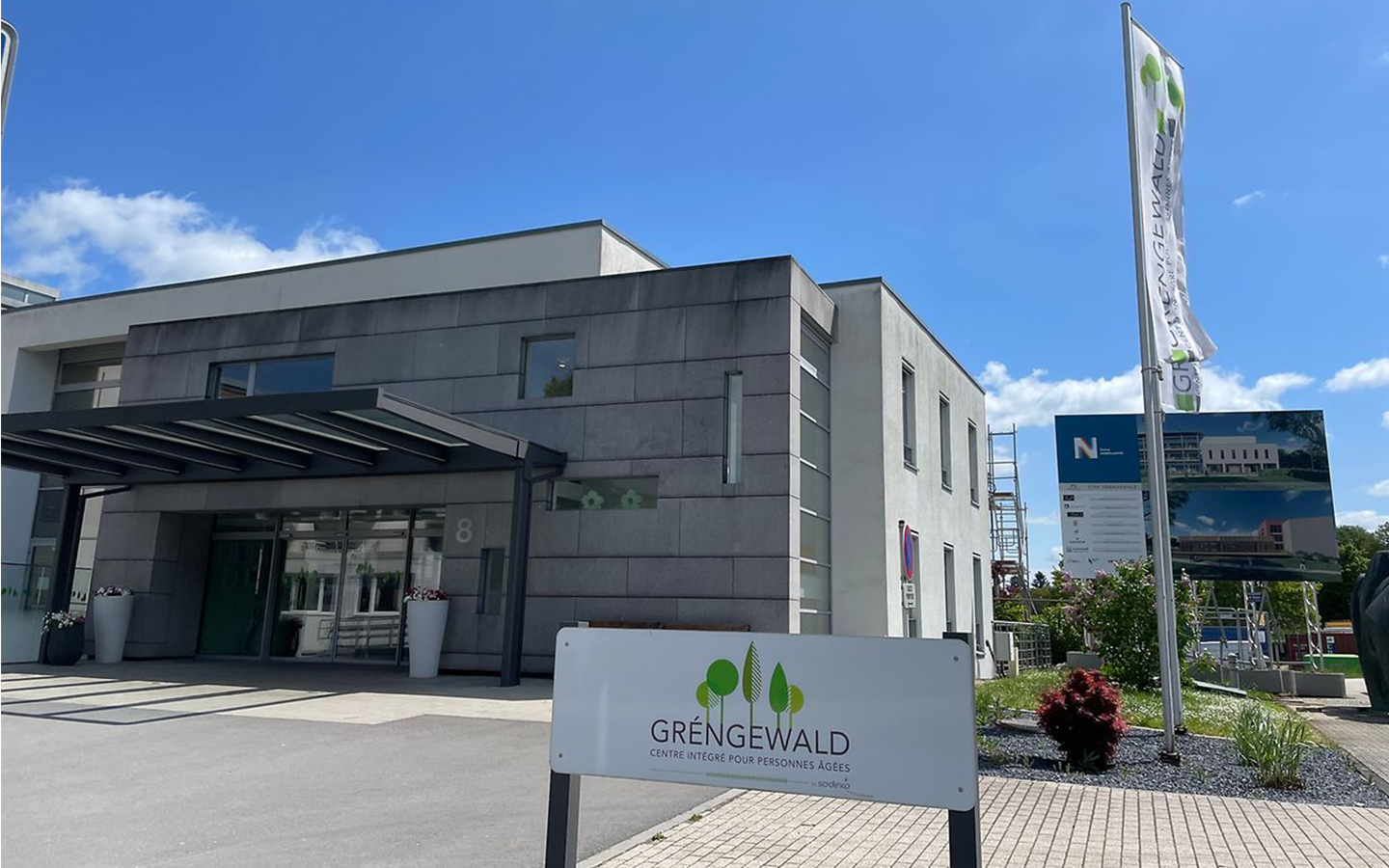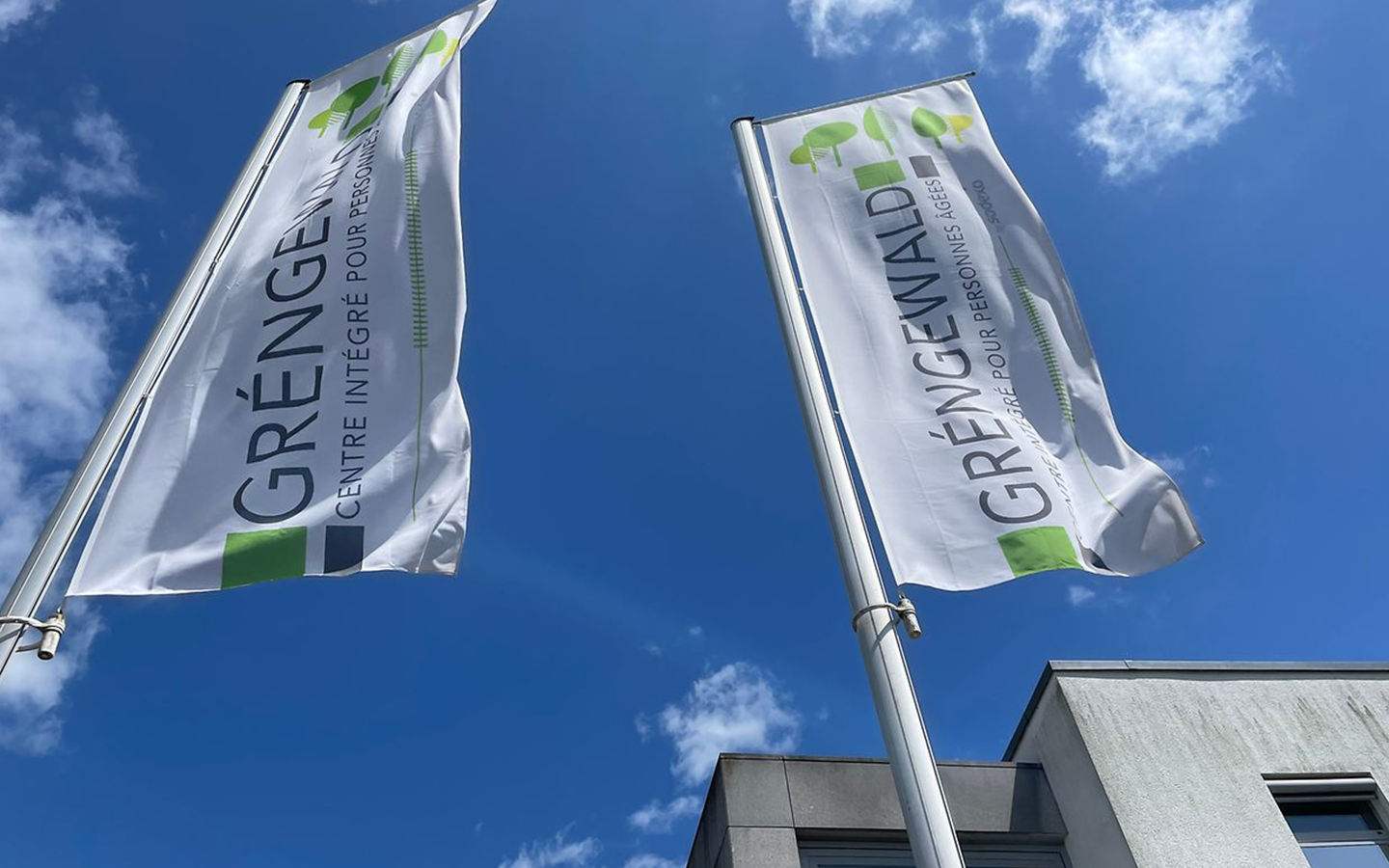 On the picture: left to right: SCHILTZ Jean - Echevin – Commune de Niederanven ; LICHTFUS Corinne – CIPA Gréngewald - Directrice des soins ; BERKOVICH Eddie – Association LUkraine - responsable logistique ; REDING Patrick - CIPA Gréngewald – Directeur ; FASSOTTE-STEINMETZ Marie-France - Fondation LIONS Luxembourg ; WEYDERT Raymond - Bourgmestre – Commune de Niederanven ; MANES Paul – CIPA Gréngewald - Responsable Services Hôteliers ; WIRTH Roland – Membre LIONS Club Luxembourg Roude Léiw (on the 2nd photo in the center) surrounded by the team that took care of the loading and transportation.