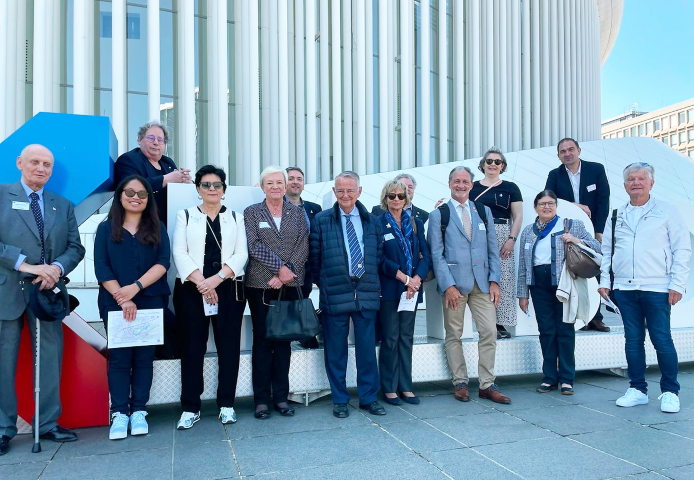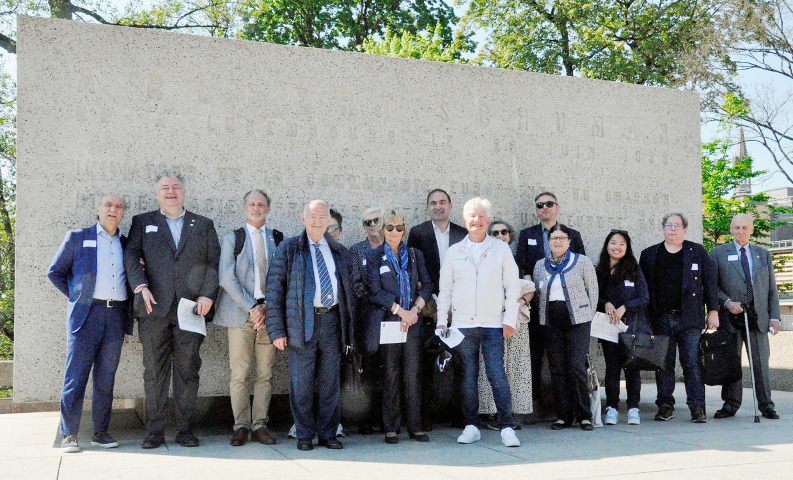 A new charter between Paris and Luxembourg, a twinning in the service of others
Under the sign of empathy and solidarity and with a view to deeper cooperation between LIONS partners, a Twinning Charter has just been signed on 9 May 2022 at the Maison Robert Schuman in Luxembourg-Clausen between district 103 IdF Paris and district 113 Luxembourg.
The charter was signed by the governors and international relations officers Nelly Brun and Pierre Ponthus as well as Marc Hemmerling and Nico Bley, in the presence of the rector of the University of Luxembourg Stéphane Pallage.
To intensify not only the exchanges and friendly and fraternal relations between the Lions clubs, but above all to launch innovative and sustainable joint humanitarian initiatives and projects in the priority areas of international Lionism, such as aid to the needy, support for aid programmes for people with illnesses or disabilities, the prioritisation of sight and its restoration in today's highly mobile society, the promotion of cultural exchanges of young people and cross-border relations in a European and peaceful spirit, are the foundations of the bilateral agreement concluded, the planning and realisation of which is entrusted to a permanent steering committee.
The two delegations who began this European day with a recreational and cultural walk in the footsteps of Robert Schuman met again at midday in a convivial atmosphere over a typically Luxembourgish menu before planning the next meetings by videoconference and, why not, in person at the Palais du Luxembourg in Paris.